24 Nov

Happy Thanksgiving!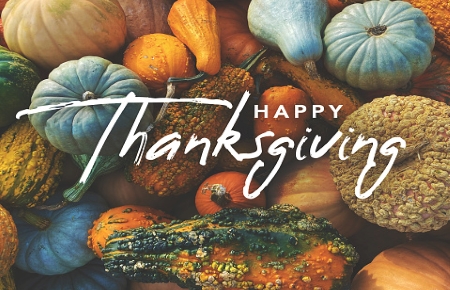 Happy Thanksgiving to you and your family!
May your holiday season and the new year bring you and your loved one's happiness, good health, and prosperity.
Zeiders is grateful for the men and women who devote their lives to serving our country, as well as our outstanding and caring workers and the opportunity to assist those who have served us. Our hearts and thoughts go out to those who are serving in the military and their families who will be unable to spend the holidays with them.