18 May

Armed Forces Day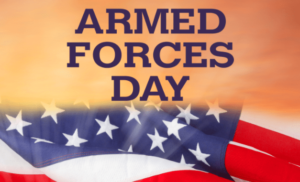 On Armed Forces Day, we honor all branches of service; Army, Marine Corps, Navy, Air Force and Coast Guard. We thank these men and women who have served in war and in peace as our land, sea, and air defense. Today is a day for all citizens to unite in celebrating our military heroes for their patriotic service to our country.
Over 60% of Zeiders employees have connections to the military, whether as a veteran; a spouse; a parent or child of a military member; or a member of the Guard or Reserves.
We thank our Zeiders employees for their hard work and dedication, and we thank all service members for the sacrifices they have made and continue to make every day to keep our country safe and strong.