14 Nov

2023 Top 10 Military Friendly® Employer!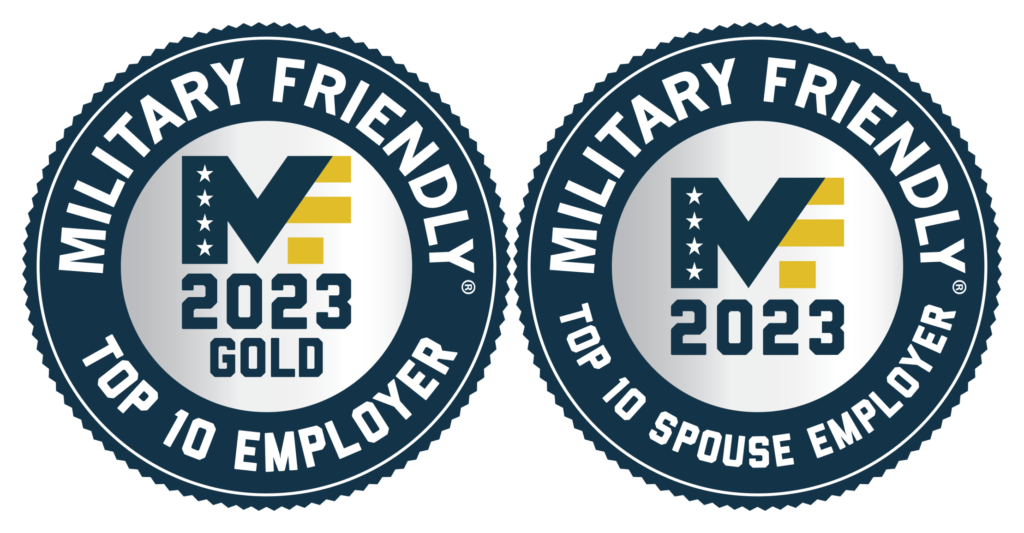 Zeiders is honored to once again be recognized as a Top 10 Military Friendly ® Employer and Top 10 Military Spouse Friendly Employer.  The 20th annual list of Military Friendly® Employers is available here.  Zeiders Enterprises, Inc. will be showcased in the 2023 Military Friendly® Employers December issue of G.I. Jobs® magazine and on MilitaryFriendly.com.
Zeiders received Top 10 Employer and Gold level recognition as both a Military Friendly® Employer and a Military Friendly® Spouse Employer. Institutions earning the Military Friendly® designations were evaluated using both public data sources and survey responses. Over a thousand companies participated in the 2023 Military Friendly® survey.
"We are proud to support our Military Spouse and Veterans with hiring initiatives aimed at providing professional opportunities supporting those who have given so much to our country," said President and CEO Paul A. Richardson. "Our success is based on our employees' dedication to making a difference to the individuals and families we support."
Zeiders' focus on military hiring and retention, along with our long-standing dedication to the military community, classifies us as an organization whose commitment to serving the Military and Veteran communities is comprehensive in scope and meaningful in terms of actual outcomes and impact.
"Companies earning the Military Friendly Employers® designation elevate the standard for military programs globally; they have invested in substantive programs that promote positive outcomes for service members, military spouses, and veterans within their organizations," said Kayla Lopez, Director of Military Partnerships, Military Friendly®. "For these employers, hiring military is more than just the right thing to do; it's a standard that makes good business sense."