21 Aug

Military Times recognizes Zeiders as a Best for Vets Employer for 2020!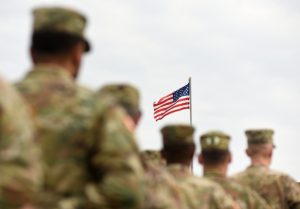 Zeiders is proud to be a top employer to Veterans!
Ranking with Best for Vets Employers is a testament to our commitment toward recruiting, hiring and training our nation's veterans. Zeiders' passion for military hiring and retention, along with our long-standing dedication to the military community identifies us as an organizations whose commitment to serving the military and veteran community is comprehensive in scope and meaningful in terms of actual outcomes and impact.
The annual Military Times Best for Vets rankings are the result of a meticulous, months-long process to identify top employers for veterans. The survey is a highly respected analysis of a company's efforts to connect with veterans and provide an environment for success.
In its 11th year, Best for Vets Employers ranking is based on more than 100 question seeking detailed information on company policies and practices related to veteran recruitment and retention, support for translation of military skills to civilian credentials, support for military spouse employment and accommodations for members of the National Guard and reserves. The standards are objective, rigorous, editorially independent, and focused on culture and policies that cater to military veterans.
We are honored to be included in this ranking again in 2020!