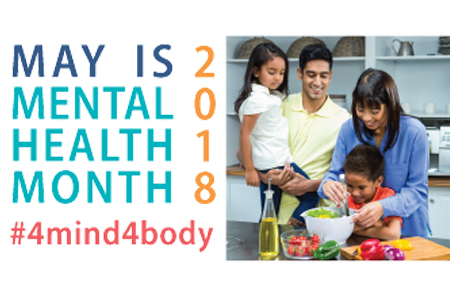 12 Feb

May is Mental Health Awareness Month
Mental health is essential to everyone's overall health and well-being, and mental illnesses are common and treatable. That's why this year the Mental Health Month theme is Fitness #4Mind4Body. The focus is on what we as individuals can do to be fit for our own futures – no matter where we happen to be on our own personal journeys to health and wellness.
Zeiders understands the importance of bringing mental health to the forefront of the medical community, treating conditions of the mind just as we would conditions of the body. Recognizing the need for prevention strategies like screening and integrated health care to address mental health before it gets to the point of crisis is a step in the right direction to support mental health.
Mental Health America is asking people to take the #4Mind4Body Challenge and join in the challenge each day to make small changes – both physically and mentally – to create huge gains for our overall health and well-being.