10 Nov

Happy Birthday United States Marine Corps!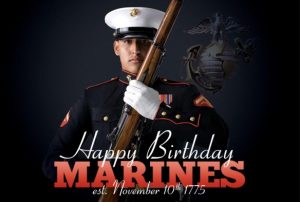 Since November 10, 1775 many men and women have dedicated their lives to serving as Marines and protecting our country. As the nation's amphibious warfare force, the Marine Corps is a crucial component of the United States military, operating on land, air, and sea. It is their tactical nature that has allowed them to prevail through some of the toughest circumstances both on and off the battlefield.
The United States Marine Corps is considered our country's leading crisis response force and are often at the forefront of many missions. With its Special Operations forces that combine aviation, ground, and amphibious assets, the USMC preps Marines to overcome and adapt to any and all situations.
Many of Zeiders' employees have an affiliation with the Marine Corps as a Veteran, spouse, child, or parent. Zeiders extends our gratitude to all who have served in the United States Marine Corps and to the dedicated and loving families who serve with them.
Happy Birthday Marine Corps! SEMPER FI