07 Jan

Focus On Financial Wellness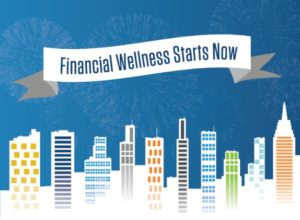 January is Financial Wellness Month. As we begin the New Year, this is the perfect time to focus on the importance of saving and being financially sound!
Due to the strange circumstances brought on by the COVID-19 outbreak, people being forced to take time off work, or watching children full-time when schools closed, Americans need financial wellness month now more than ever.
The key to financial literacy is understanding what financial wellness looks like to you, and making decisions accordingly.
Ask yourself the following questions:
How big of a cash savings do I need to have to feel safe?
Does my job provide enough of an income to cover my expenses?
Am I in debt? And is paying off my debt a priority?
Am I on track to meet long-term financial goals?
Financial literacy doesn't happen overnight. But, it's important to dedicate time to arm yourself with financial knowledge to help make empowered decisions that lead you to the goals you've set for yourself!
Zeiders is pleased to have industry-certified Personal Financial Counselors (PFC) providing individualized financial counseling that includes assistance with budget development, financial goal setting, debt management, and extended absence financial plans assisting Service members, Veterans and their families.