14 Jun

Commemorate Flag Day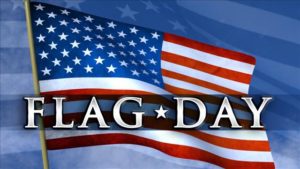 Flag Day is celebrated on June 14 to commemorate the adoption of the Stars and Stripes as the official flag of the United States.
On June 14, 1777, the Continental Congress passed a resolution defining the colors, configuration, and symbolism of the Stars and Stripes. The Department of Veterans Affairs reports the first military conflict to include use of the newly created American Flag was in the Battle of the Brandywine, circa September 11, 1777, and that the United States Flag was first flown over a captured territory in 1778 in the Bahama Islands after the American military captured a fort operated by the British.
In 1916, President Woodrow Wilson issued a proclamation that requested an official observance of Flag Day on June 14, however it was not until 1949 that Congress approved the holiday and it was signed into law by President Harry Truman.
Join Zeiders in celebrating Flag Day by displaying our nations symbol as many Americans do in front of homes and businesses as part of a long tradition of honoring the flag, its' customs, and courtesies.