02 Aug

Celebrate the United States Coast Guard!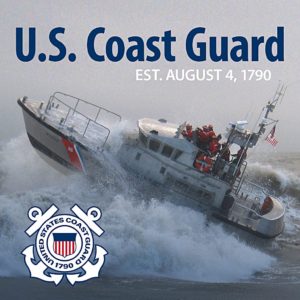 We celebrate the 229th birthday of the Coast Guard on August 4 by thanking the men and women who serve our country in the United States Coast Guard.  Today's Coast Guard's mission has evolved to meet national security challenges and ensuring maritime safety and security along our shores and across the globe. The 21st century Coast Guard celebrates the legacy of its formative services and the heroism of selfless service of each and every person that takes the oath to protect the country as a part of the U.S. Coast Guard. Zeiders sends a special thank-you to our employees who have an affiliation with the Coast Guard as a member, veteran, spouse, adult child or parent, living every day Semper Paratus (Always Ready). Zeiders is proud of our people and inspired by our shared core values of Honor, Respect, and Devotion to Duty.
Happy Birthday Coast Guard!